The rolling process of double foil can be divided into rough rolling, medium rolling and fine rolling. In the rolling production process, the exit thickness is divided, the exit thickness is greater than or equal to 0.05mm is rough rolling, the exit thickness is between 0.013 and 0.05 is medium rolling, the exit thickness is less than 0.013mm single sheet finished product and double rolling finished product is fine rolling.
The rolling characteristics of rough rolling are similar to that of aluminum plate and strip. The thickness control mainly depends on rolling force and post-tension. The processing rate and thickness of rough rolling are very small.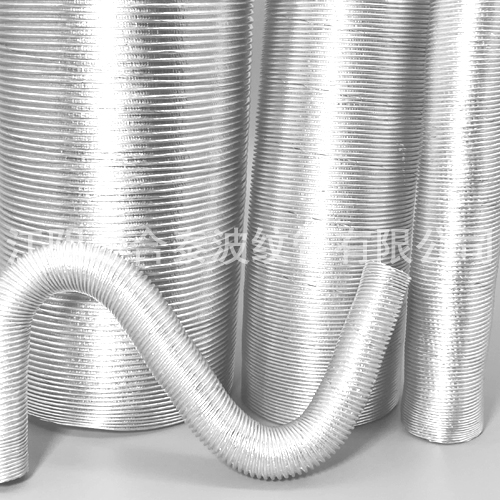 Aluminum foil rolling has the following characteristics:
1、aluminum plate and strip rolling: to make the aluminum plate and strip thin mainly depends on the rolling force, with constant roll gap as the main control mode, even if the rolling force changes, can be adjusted at any time to obtain the same thickness of the plate and strip. In fine rolling, due to the very thin thickness, the rolling force increases, so that the roll elastic deformation is easier than the rolled material to produce plastic deformation, aluminum foil rolling is generally under the condition of constant pressure rolling without rolling seam, adjusting the aluminum foil thickness mainly depends on the tension and rolling speed after adjustment.
2、Rolling: for extremely thin aluminum foil with a thickness of less than 0.012mm, due to the elastic flattening of the roller, the method of double rolling is adopted. Two aluminum foils are added with lubricating oil and then rolled together. Rolling can not only roll sheet rolling can not produce very thin aluminum foil rolling, but also reduce the number of strip breaking, improve labor productivity.
3、Velocity effect: the thinning of foil thickness with the rise of the rolling system in the aluminum foil rolling process is known as the velocity effect.
Main methods for measuring the thickness of aluminum foil rolling:
1、Eddy current thickness measurement
2、Isotope ray thickness measurement
3、 X-ray thickness measurement: it is widely used in current aluminum foil production, especially in high-speed aluminum foil rolling mill.
Thickness control method for aluminum foil rolling:
1、Control of rolling force
2、Tension control
3、rolling speed control
4、tension/speed, speed/tension control